Smoked Salmon and Avocado Open Faced Sandwich
This open faced sandwich, inspired by Eggs Benedict, combines avocado and smoked salmon, topped with sweet bell peppers. A squeeze of lemon juice and a little bit of chili flakes bring everything into balance.
---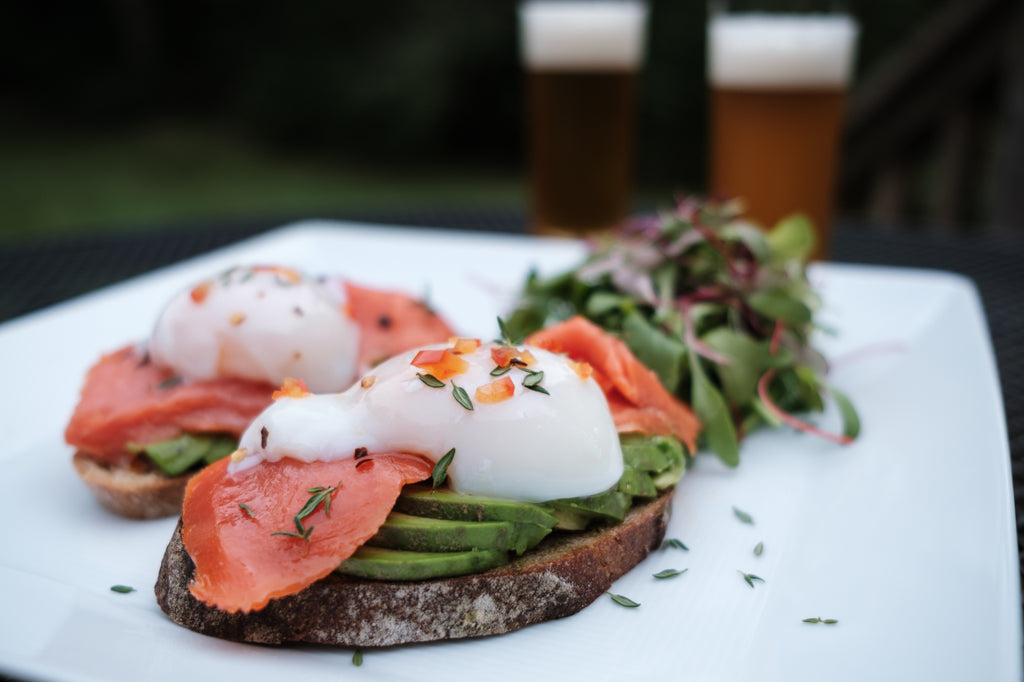 Ingredients
123Dough Bakery sourdough bread, sliced (American Ancient Grain or Canadian Ancient Recommended)
Smoked salmon
1 avocado, sliced
1/4 orange bell peppers, chopped
2 slices of lemon
A pinch of thyme
A pinch of chili flakes
A pinch of salt
A pinch of black peppers
Ingredients for Poached Eggs
2 eggs
1 liter of water
3 tablespoons of white vinegar
1 tablespoon of sea salt
Instructions
Marinate the smoked salmon in olive oil for 5~10 minutes

Put water, vinegar and salt into a pot and bring it to a boil.
Once the water boils, crack each egg into the water and stir the water in one direction for 2~3 minutes, then take it out using a strainer.
Slice the avocado.
Toast the bread, and top it with the avocado.
Put the smoked salmon on top

Gently place the poached eggs.
Garnish with a pinch of thyme, chili flakes and chopped bell peppers.
Squeeze lemon juice and sprinkle salt and pepper at the end.