Prosciutto & Arugula Pizza
Need a quick pizza recipe? Try our ancient grain sourdough pizza recipe topped with tomato sauce, prosciutto, and arugula. Don't feel guilty, it's healthy!
---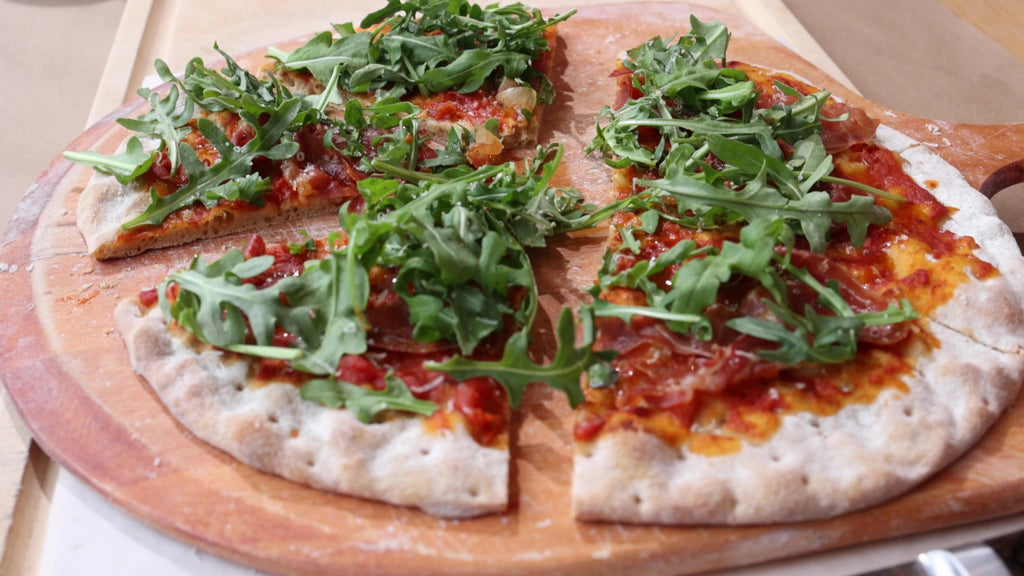 Ingredients
8 oz of strained tomatoes
2 cloves of garlic, minced
1 tablespoon of salt
Prosciutto ham
Arugula
Parmesan cheese
Instructions
Preheat your oven to 450°F
Blend the minced garlic, strained tomatoes and salt in a small bowl.
Spread the tomato sauce on to the pizza crust.
Tear the prosciutto ham into pieces and spread on top.

Once the oven is ready, bake for 8 minutes.
Drizzle extra virgin olive oil.

Put a lot of arugula on top (be generous).

Shave the cheese and sprinkle on top.

Slice the pizza and enjoy!

Related Products